Rangøy Rorbu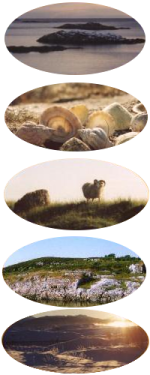 is at the coast of Nordmøre, featuring about 30 beds spread over eight units ranging from 10 to 100 sqm. We are located not far from the "Atlantic Ocean Road" at the west side of Averøy of Møre and Romsdal county, Norway. Rangøy is a tiny island, about 200 x 600 metres, where the traditional way of living is based on fishing and small farming. As this way of life has more or less disappeared, we had to find a new use for this beautiful place.

The result is a resort place with sea and fishing as the main attraction. Our place is located at the end of the Hustad bay, an aerea well known for it's unspoiled beautiful and diverse coastal nature, combined with a peaceful atmosphere.

It is our pleasure to welcome guests of all nationalities to spend some peaceful days at our place. Whether you are searching a peaceful place to spend many weeks of your summer holidays, or just a place to spend the night on your way along the norwegian coast, we offer what you need.

We are situated about 5 km by car from the Atlantic Ocean Road. Follow the signs from road 64.

Welcome to Rangøy Rorbu!
Copyright © Rangøy Rorbu 2002. Material on these pages is unless otherwise stated property Rangøy Rorbu. All information may be used freely, but we kindly ask you to inform us of any commercial use or printed publication of these materials. Direct any questions to inge@rangoy-rorbu.com.